The 10 types of Waste in the Office
Another infographic about different types of losses, but this time we focus on an office environment. 
We see "Waste" as non-value adding activities, i.e. what the customer doesn't want to pay for.
Make sure you keep all of these different wastes in your radar, because some of them might be interdependent.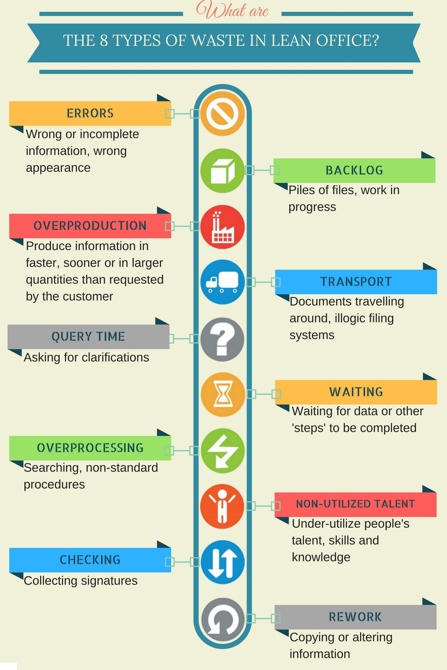 By Gilles Kartheuser, Senior Consultant at Improof Solutions