Training
Thanks to over 10 years of implementation knowledge and capability building in Operational Excellence and Lean, Improof Solutions is recognised as a valuable and high-quality training partner.
Our training portfolio includes modules on Operational Excellence from shop floor to top management. 
Part of the value of our interactive trainings comes from a series of simulation games. By putting theory into practise right away, our training participants understand principles and concepts faster, having fun in the process.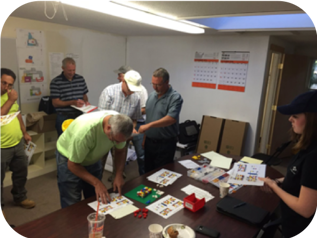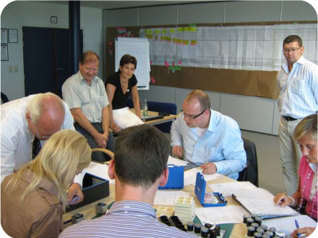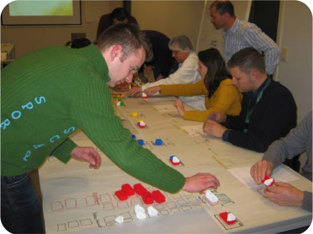 Our training offer includes but is not limited to:
         •        Intro Lean manufacturing
         •        Intro Lean office
         •        Strategy and KPI deployment
         •        Visual performance management
         •        Yellow, Green, Black belt problem solving
         •        Lean leadership
         •        Change management basics
         •        5S-Workplace Organisation
         •        Environment, Health & Safety practices
         •        Kaizen
         •        Small Group Activity
         •        Single Minute Exchange of Die (SMED)
         •        Makigami mapping
         •        Value Stream mapping
         •        Levelled Scheduling
         •        Work Balancing
         •        Autonomous Maintenance
         •        Planned Maintenance 
         •        Train the Trainer
         •        Give and receive feedback
         •        Conflict resolution
         •        Team building 
         •        Coaching basics